This article uses sound and video, and contains some disturbing content
More than 500,000 Muslims in Assam are in danger of losing their Indian citizenship
Women have been particularly affected.
text text text text text text text text text text text text text text text
text text text text text text text text text text text
"We are residents of this city - and now we are asked to prove our citizenship"
Many have been removed from the National Register of Citizenship due to technicalities, such as discrepancies in the spelling of names and addresses.
"I applied with all my family members. Me and my two sons and one of my sisters were excluded from Indian citizenship"
Despite serving twenty years in the Indian Air Force, Sadaullah Ahmed was excluded from the National Register of Citizens because of minor discrepencies in the spelling of his father's name.
"I incorrectly noted my school district as my home district. At the time of the proceedings, both my school principal and my father testified on my behalf. I was declared a foreigner based on a discrepancy in my address"
Women have been disproportionately affected by the new identification requirements. There are still many barriers to full gender equality in India, with women experiencing lack of education and employment opportunities. Due to early marriage, women are unable to prove ancestral lineage, which is one of the requirements to prove citizenship.
"The repercussions for Muslims in Assam, and for the rest of the country, were awful. What India did in effect was to convert 500,000 Muslims in India - who until then were presumed to be citizens into stateless people"
Additionally, construction of detention centre with capacity of 3,000 is nearly completed and state government have proposed construction of 10 more detention centres.
"I have been detained by the governemnt for the past one and a half years. During this time I have not been able to see my four year old child."
"The UN Convention on Statelessness specifically prohibits any state from creating stateless people within its boundaries. India has created possibly the largest body of stateless persons in modern times."
Millions of people around the world are stateless. Statelessness can severely limit one's ability to travel, work, own property, get an education, receive medical attention, open a bank account, or vote, among other things.
Share your thoughts
All posts are anonymous and will be approved by our editors before published.
More information about Genocide and the Yazidis
Contributors and sponsors
Thanks for financial support from the Norwegian Ministry of Foreign Affairs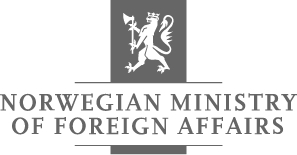 Thanks to our partners and contributors, including: