On 3 August 2014, ISIS launched an attack on the Sinjar region of northern Iraq, the traditional home to the majority of the world's Yazidi. Within days, reports emerged of ISIS committing mass atrocities against the Yazidi: killing men, selling women and girls as sex slaves and forcing boys into ISIS training camps.
After the Sinjar massacre, over 6000 were captured and held as sex slaves or warriors by ISIS, many for several years. Around 3000 Yazidi, among them almost 2000 women and girls are still missing. Systematic rape is one of the weapons used in the ISIS' military strategy to eradicate the Yazidi.
Nadyia Murad's sister still lives in the refugee camp to which she and Nadia came after their escape from ISIS. Photo/film: Zahavi Sanjavi
"They separated our mother from us and took her to a fish pond and killed her.The day after, ISIS sold us and forced us into their black cars and they took us away and then me and Nadia were sold separately." Nadia Murad's sister, interviewed by Zahavi Sanjavi.
Both the US Holocaust Memorial Museum and the UN Commission of Inquiry on Syria published reports in 2016 concluding that ISIS was committing genocide, crimes against humanity and war crimes in its multi-pronged attack on the Yazidi. In 2017 the UN Security Council adopted a resolution to further investigate and document the atrocities, find missing persons, and prepare to bring the perpetrators to justice.
Several Yazidi villages and holy places and thousands of home have been destroyed. Most of those who escaped the ISIS attacks now live in refugee camps inside and outside Iraq.
In November 2018, 200 mass graves were discovered. Despite international and national investigations, the perpetrators have not been brought to justice.
The Yazidi is a religious community whose beliefs and practices span thousands of years, and who are denounced by ISIS as infidels.
Baba Sheikh has been their spiritual religious leader. He died at the age of 87 in October 2020. The process of appointing a new religious leader started right after his funeral. Baba Sheikh lived close to Lalesh which is the holy city of the Yazidi. It is located in Iraqi Kurdistan. The Yazidi believe that God created Adam in Lalesh.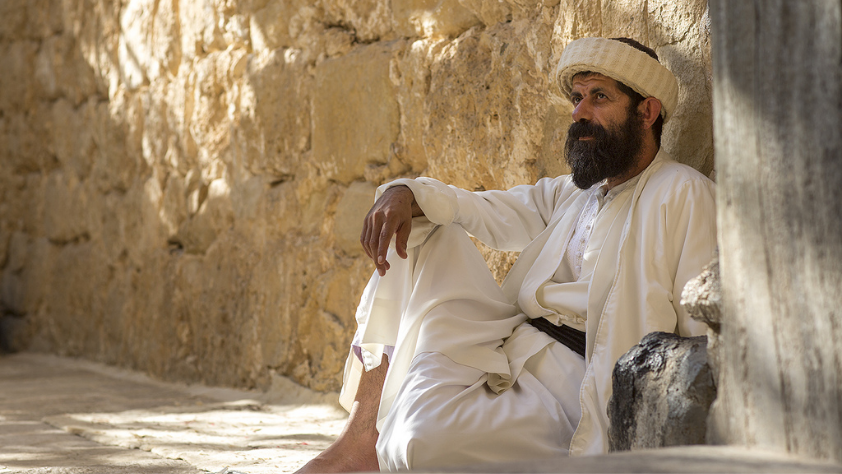 Baba Cawish is the religious representative living permanently in Lalesh. 
The Yazidi have three major religious celebrations, in April (New Year and Easter), October (Pilgrimage to Sheikh Adi's Tomb in Lalesh) and December (Eid/Lent).
The Yazidi believe in one God and his seven angels. Elements from nature are also central in their beliefs. The sun is the most important symbol and is referred to as "the light of God" or "the glory of God". Fire is also a central element in their religious rituals.
Meet Baba Cawish in Lalesh, the holy city of Yazidi
"First and foremost, Yezidis worship God and the Seven Angels. Yezidis have a deep sense of humanity and we are a peace-loving people." Baba Cawish, the Yazidi representative living in Lalesh.
Many Yazidi youth are deprived of their opportunities for education due to the genocide and the lack of restoration. This is a particular problem for all those still in refugee camps. This short film is made by a team of Yazidi students themselves, addressing this situation.
The ancient city of Lalesh
Nadia Murad is Yazidi, a religious group with a long history in northern Iraq. Here you can visit Lalesh, the holy city of the Yazidi, in a 360° experience which also contains short films and information points. The experience will be available for VR headset viewing in 2019.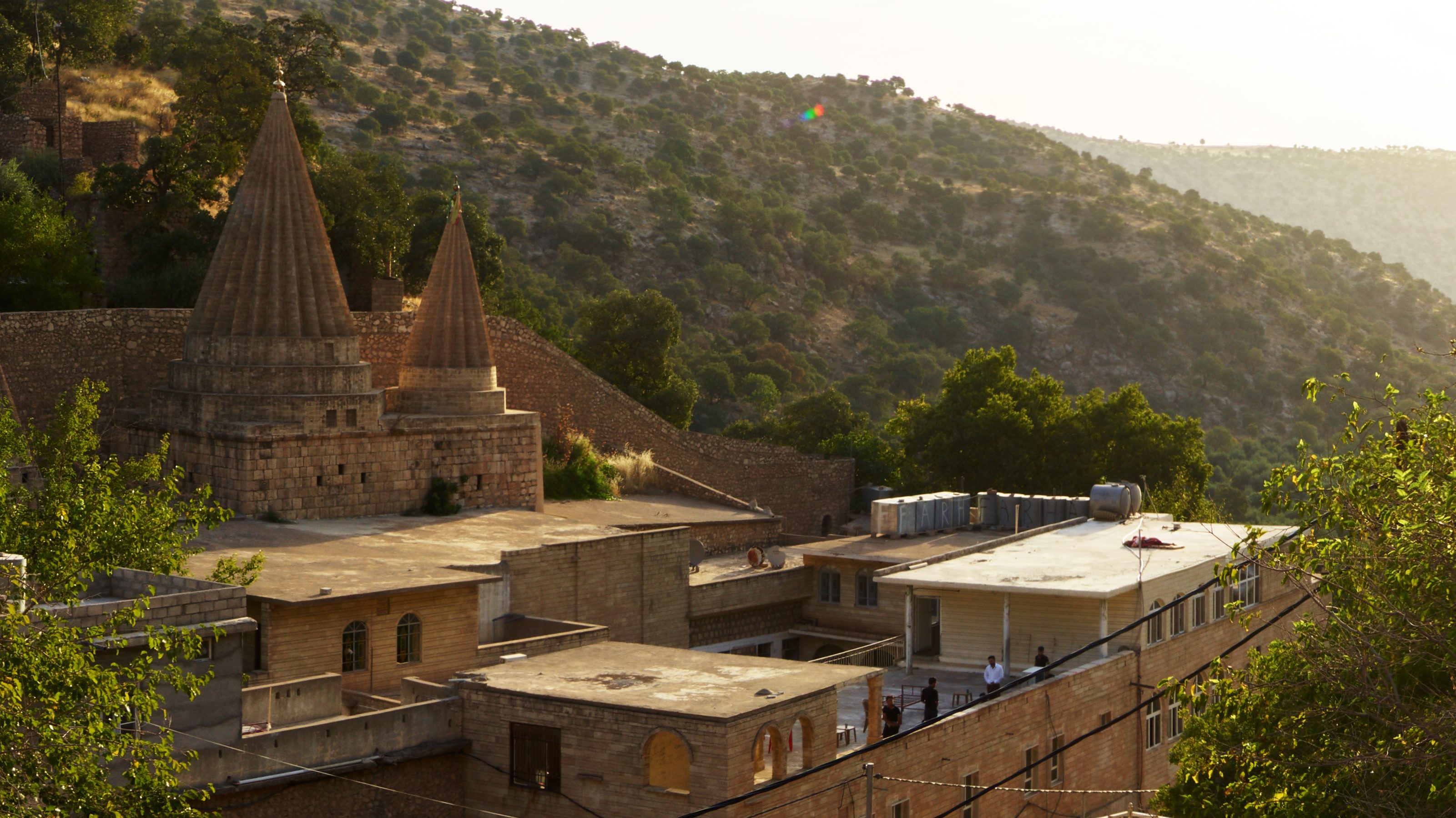 Like many other Yazidi women and girls, Nadia Murad was captured by ISIS in 2014. After managing to escape, she lived in a refugee camp. Here you can visit a Yazidi refugee camp in a 360° experience. The experience will be available for VR headset viewing in 2019.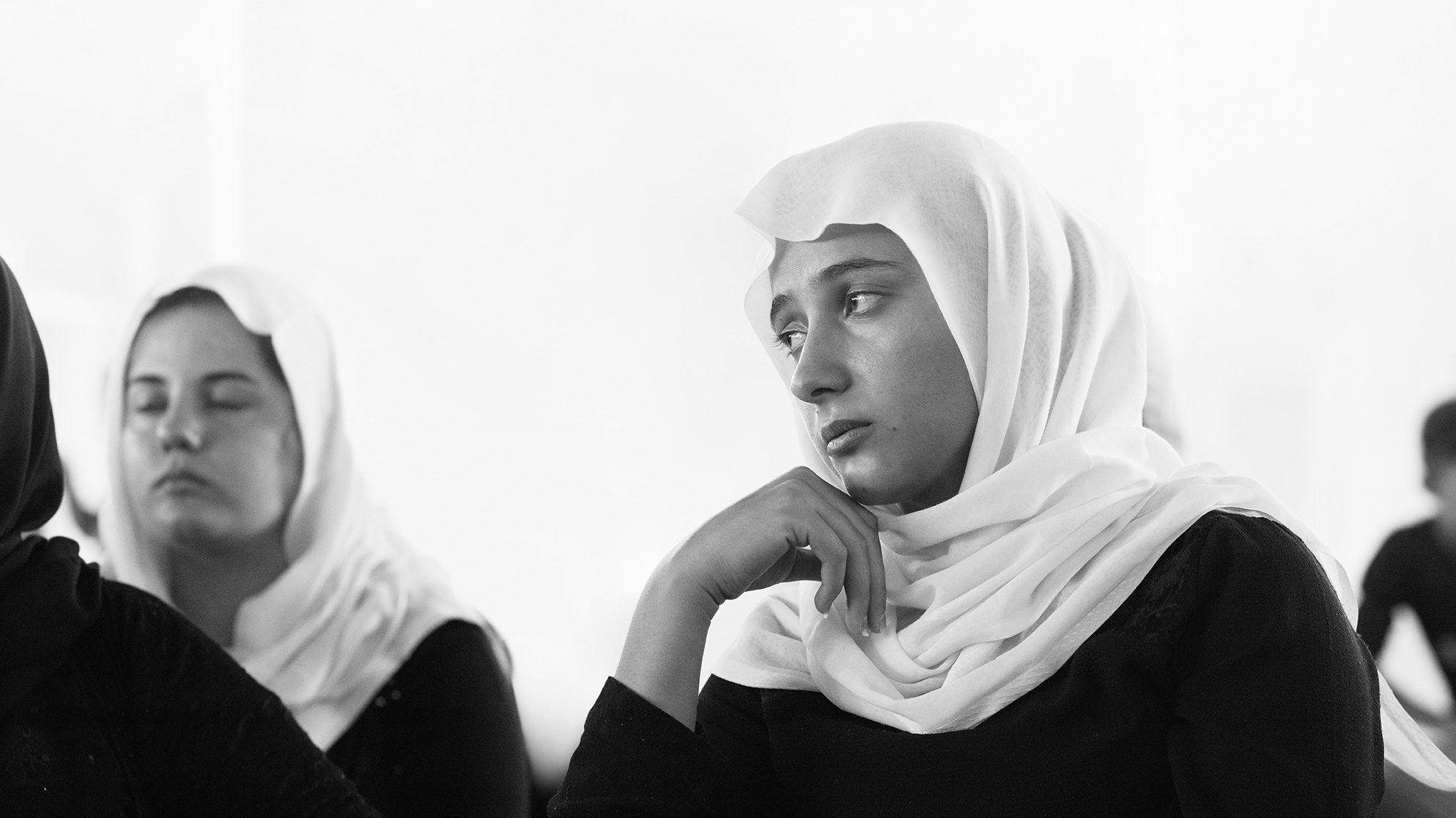 Here is a selection of recent reports and films addressing issues related to the Yazidi case. In the case and topic sections you will find links to other relevant external resources.