This article uses sounds and videos
Inter-faith contact builds a sense of community
Join Muslims, Christians, Yazidi as they visit religious minority sites in Iraqi Kurdistan.
Iraq has been shaped by religious and ethnic diversity for thousands of years. In this journey we will explore two religious minority sites.
In 2019, civil society activists organised an excursion for persons of different faiths.
Travelling together by bus, the group visited religious sites with special importance for two different religious minorities.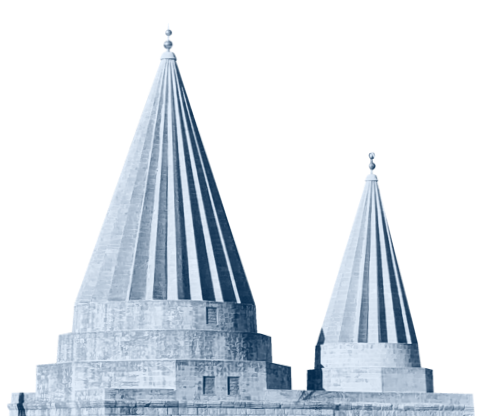 Lalesh is the holy city of the Yazidis.
I'm a Muslim, and this is the first time I'm visiting the holy temple in Lalesh. It feels great to be here!
Lalesh is an important holy place in the Yazidi religion. Many of us Yazidi visit Lalesh, and we want others to visit this place, too.
We are very happy to receive visitors to Lalesh. Our doors are open to everyone, whatever their religion, ethnicity, or creed. In our religion a human is a human, regardless of their affiliation.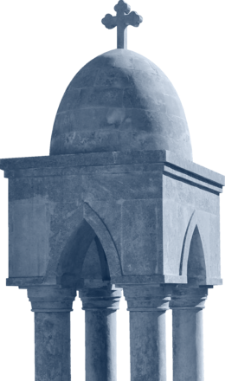 In 640 A.D. the Christian monk Hormizd built this monastery in the mountains close to the city of Alqosh.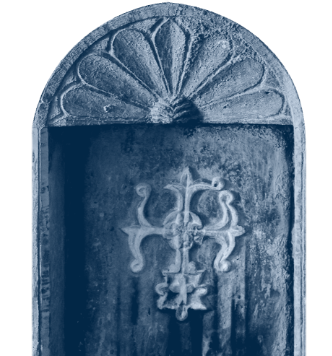 The monastery has been subject to a number of attacks throughout its long history. The church is named after Hormizd, the monk who founded the monastery.
Unfortunately, we usually don't explore important sites of other religions or cultures because no one is there to tell us about them.
I am now inside a Christian church. It is a great feeling! And I learned about its history.
"Someone who has a wish can close his eyes and walk towards the cross. If his hand touches the cross, then his wish will come true."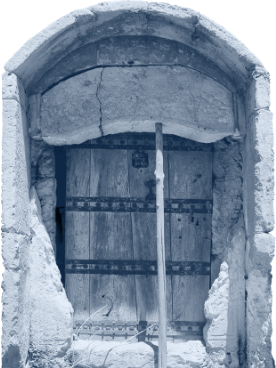 The old Jewish shrine in Alqosh is currently being rebuilt as a historical site.
"This place is the shrine of Nahom, considered to be one of the biblical prophets."
One point of the trip is to convey a message to the world. Religious diversity has always been a part of Iraqi society and will continue to be so. Therefore, we must learn about the different traditions in our society.
Increased knowledge about different religions, visits to religious sites, and personal encounters with people of different religious backgrounds are several ways of preventing ignorance and group hostility. Inter-faith excursions like this journey combine all of these strategies.
See the full Peace Journey video
Share your thoughts with the group
All posts are anonymous and will be approved by our editors before published.
These video and photo stories include learning materials for use in education.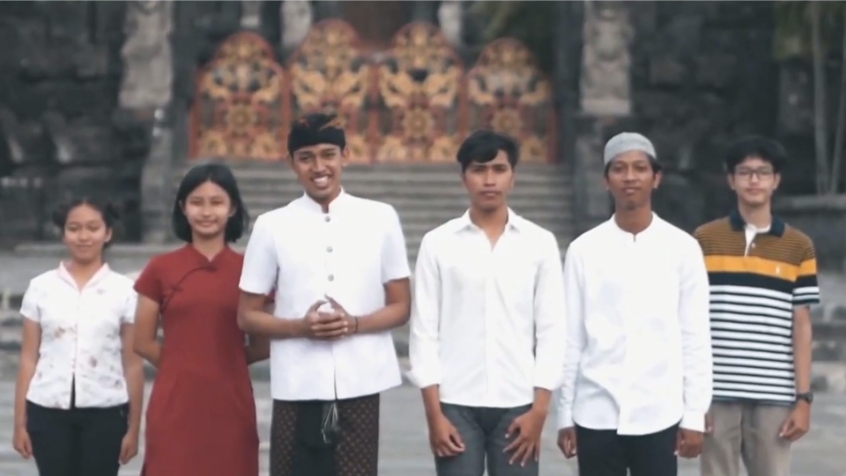 Bali deal with religious diversity both in the community and within a family
More information about Diversity and Civil society
Find more resources on education about diversity here
Contributors and sponsors
Thanks for financial support from the Norwegian Ministry of Foreign Affairs and Norwegian Agency for Development Cooperation (NORAD)

Thanks to our partners and contributors, including: